Listen
OUR NEW RECORD IS OUT TODAY →
Listen
Stream our new record now!
Here's an easily accessible stream of our new record 'A Quiet Darkness' coming out next week on April 16th. Enjoy!
STREAM OUR NEW ALBUM NOW ON THE HUFFINGTON POST →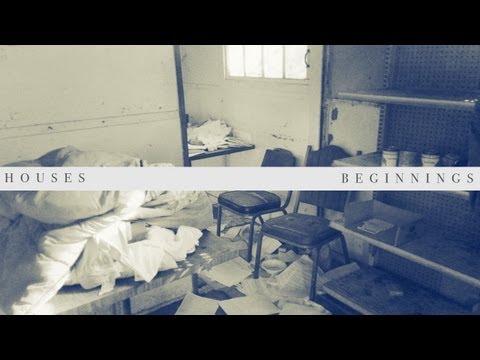 Our new single, The Beauty Surrounds is out today on iTunes/Spotify click the cover above to check it out. Thanks to everyone!
We're super excited to share a video preview of our new album 'A Quiet Darkness' out April 16th on Downtown Records, as well as a song to tide you over! Enjoy!
6 tags
Happy to announce that we just signed with Downtown Records!! Details to follow, thanks to everyone for being so patient with us.
So the year is almost over and I wanted to put together a super cool 'year end' list with all my favorite things, but unfortunately my favorite things took up most of the time I should have been writing about them. This is going to be an attempt at sharing some things that haven't already been put on a billion other best of lists.  Top 5 Video Games I've played this year...
2 tags
HOUSES "REDS" (DIR. LAMAR+NIK) from LAMAR+NIK on Vimeo. Go vote for the video of Reds on Pitchfork for Top Music Video: We'll make it easy, just click here. 
We're playing Pianos tomorrow in NYC. I'd love to see some of you out there and shake your hands. We'll be trying out some songs off our new record. Facebook Event
Go check out the remix I did of Active Child's... →
Soak It Up (The Phoenix Cycle Mix) | HousesMusic ...
Hey everyone! Here's a little gift for being awesome. These are the stems to every song off of 'All Night'. If you remix a track, send it to Dexter@lefserecords.com! I can't wait to hear what happens! SSSTTTEEEMMMMMSSSS
Tornado Sirens | HousesMusic Standing on my porch...
Here's a collection of official remixes I've done over the past year ranging from power-pop girl bands to beat meshing producers. Remixes by HousesMusic
A Seeing Life
Here's a song I recorded today after purchasing a Casio SK-5. All the sounds on the recording were sampled into the keyboard/modified and ran through a bunch of pedals. We haven't put out anything new for a while. It feels good to get something out, even though it's not really a 'Houses' track.  Houses - A Seeing Life by HousesMusic
TOUR THIS MONTH rsvp on facebook so we know whether or not to show up.  Salt Lake City - 5/10  Portland - 5/13* Seattle - 5/14* Sacramento - 5/16* Santa Cruz - 5/17* San Francisco - 5/18* Santa Barbara - 5/19* San Diego - 5/20* Los Angeles - 5/21* *w/ The One AM Radio
This is merely a test to see if our RSS feeds into our tumblr. Please look past this meaningless post. We love you.
We've got a new website!  And we built it all by ourselves! Go see it here I'll be spending the next few days trying to figure out how to route my rss feed through tumblr. 
Watch
Reds (Official Video) - Directed By Lamar + Nik Ice sculptures were made using a series of handmade clay molds. Soldering irons were used for details. Lighting was solely provided by T.V.'s/Christmas Lights. Filmed all practically, NO CGI, in a normal two car garage for a little over $200 dollars. PHOTOS: flickr.com/​photos/​23630780@N08/​sets/​72157626348826781/​ MAKING...
<a href="http://songs.carefulmusic.com/track/turns-out" _mce_href="http://songs.carefulmusic.com/track/turns-out">Turns Out by Careful</a> Songs like this make me want to stop making music and start writing about it. But there really aren't words for how I feel about this. Listen to it and then think about it for the next few days and then...
1 tag
  DGRC - Blacks The Dawn Golden and Rosy Cross (my other project) EP comes out today on Mad Decent! You can grab a copy (or preview the tracks to see if it's your cup of tea) on iTunes/Amazon/Napster/Kazaa/Bearshare/What.cd/Pinkies Corner Store/etc… Relevant Links: Buy it on iTunes! Buy it on Amazon!
Here's something I wrote as a kid:
Sleep in your car. Name church bells after your friends that died. Lay awake in bed until morning in complete silence. Forget your one true love's face. Hang your holy cards on your bedroom walls. Bite your tongue until it bleeds and try to remember the last time you tasted your own blood. Break your favorite possession and mourn it's passing. Say a prayer you learned in grade...
Watch
Covered LCD Soundsystem's 'All My Friends' with Will Wiesenfeld of Baths for the AV Club
A few months ago I started a side project with some songs that I'd been playing around with that didn't fit with Houses. I threw them up on a bandcamp and sold the EP to a few very nice people. The sales slowly dwindled away as the few blog posts the songs got cycled onto the second page into the "older" section (as things so often go these days). I loved the tracks and put...
Watch
Video I put together for the tour I did with Baths and Braids. The song is made entirely of samples I recorded while on the road! Enjoy :)
Houses west coast headlining tour! →
1 tag
Tour with Baths and Braids!  Super last minute, but infinitely cool.  See dates here
R-R-R-R-Remix - Go download it and then prepare... →